[contact-form-7 id="4128" title="Vacall Tube Broom Quote"]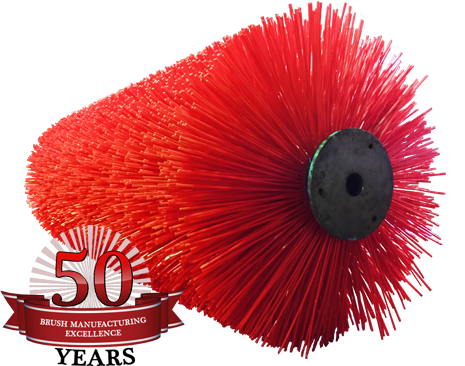 The Vacall LV10-D is an older sweeper that is still found in service today. While newer Vacall sweepers use rengerative air technology, a few of the older models still rely on their pick-up brooms to assist in cleaning applications. Equipped with a smaller 40" Tube Broom, it works in tandem with suction nozzles and vacuum bleeders to collect debris.
At Smith Equipment, we extrude our own polypropylene to offer a higher level of quality and service to our customers. The Vacall LV10-D Sweeper can use tube brooms filled with 100% polypropylene or a 50/50 blend of polypropylene and steel wire bristles.
Vacall LV10-D Sweeper Brushes
(1) 40" Main - Transfer Broom