The Strip Brush – Savior of Spills
Strip Brush with Tufts Bristle Length:


Between 16 in. to 32 in.
Typical mounting plate size is ¼'' x 2'' x 3''. However, we offer other sizes and will customize mounting brackets to fit the needs of our customers.
The Strip Brush – Savior of Spills
Formed into a steel channel that can be separated into various lengths, strip brushes can be interchanged as they wear out. This increases the on-the-job time for each brush.

Strip brushes can be used for a variety applications including tube brooms and waste transfer brushes. They can also be placed into tufts for extra length and rigidity. Typically, strip brushes are made from virgin polypropylene and do not include steel wire. These particular brushes are designed to help air vent from the transfer station as loading occurs.

Every loading station is different. We offer a large variety of steel brackets that will attach these brushes to their moorings. Even if you're facility has never used strip brushes before, our machine shop will craft the custom parts needed to get the job done.

Strip brush segments can also be used to create a main broom. Strip brush channels fit into grooves on the brush core. The grooves interlock with the bristle channels and locks the strip brush down. These brushes are ideal for sweeping situations where a main broom is needed but not affordable. Strip brush segments can be replaced as needed instead of replacing the entire broom. The ability to have modular replacements adds a notable value to this style of strip brush.
Pit Transfer Brush Quote
Discover how affordable pit transfer brushes really are!
Strip Brush Segment Lengths:

Standard Strip Brush Bristle Length:


Up to 14 inches
Strip Brush Mounted in Transfer Station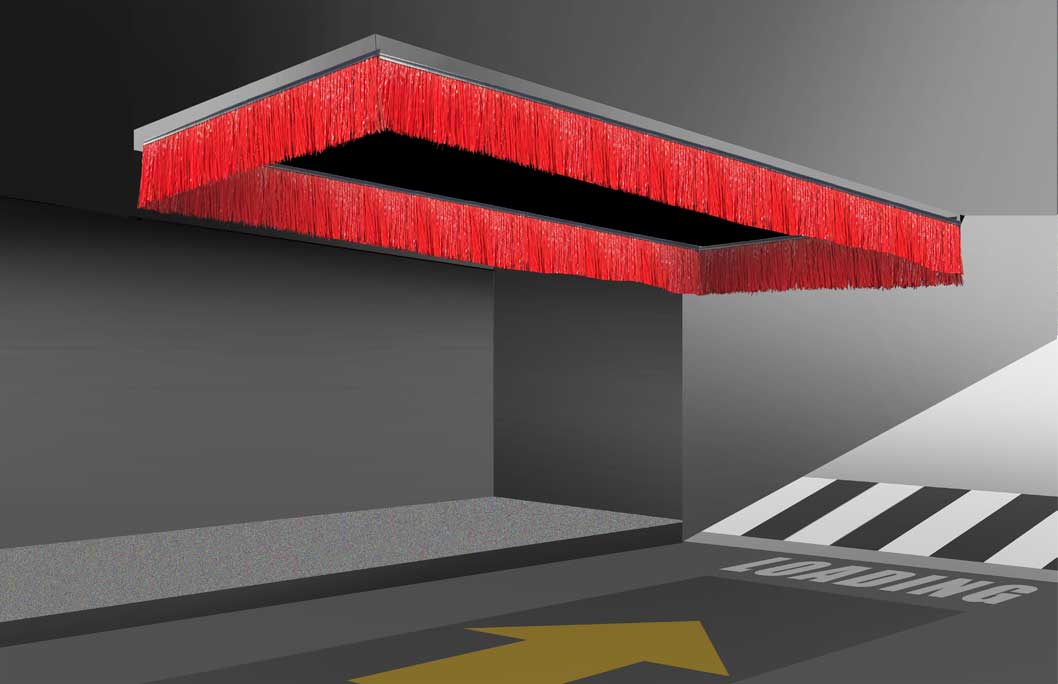 Strip Brush Styles – with tufts