Trommel Brooms – Screen Cleaning Brushes
Keep your trommel working at peak efficiency with our polyester trommel screen brushes. Instead of using a softer polypropylene, polyester bristles are used for their rigidity and strength. The longer bristles can be spaced on its core tube at various intervals. This spacing gives greater variety in cleaning power for a multitude of screen sizes. Just like tube brooms and wafers, trommel brushes are available at different diameters. Bristle length and core length can also be customized as needed. These brushes are a specially made for each trommel it cleans. Contact our expert staff and let us help you find the perfect brush today!
We can make trommel brooms at any size for any machine! Use our
contact form
and send us the specifications for your trommel broom. We'll contact you with pricing and shipping times. Trommel Brooms and Brushes are made with Tampico bristles for a more rigid and longer lasting brush.
Q:
Whats a Trommel?
A:
Trommels are rotating cylindrical screens that filter unwanted debris to collect ore and other valuable materials. If your screen gets clogged, the trommel's ability to sort threw aggregate is greatly reduced.
Trommel Services
We offer several trommel related services including: purchasing new trommel brooms, rerolling old trommel cores, industrial trommels using wafer, and custom trommel brush design and manufacturing. If you need a trommel broom, contact us today and give us your specs. Even if you're not sure what trommel broom you have, you can measure the dimensions using this form:
Brush/Broom Order - Contact Form
Trommel Broom Rotary Core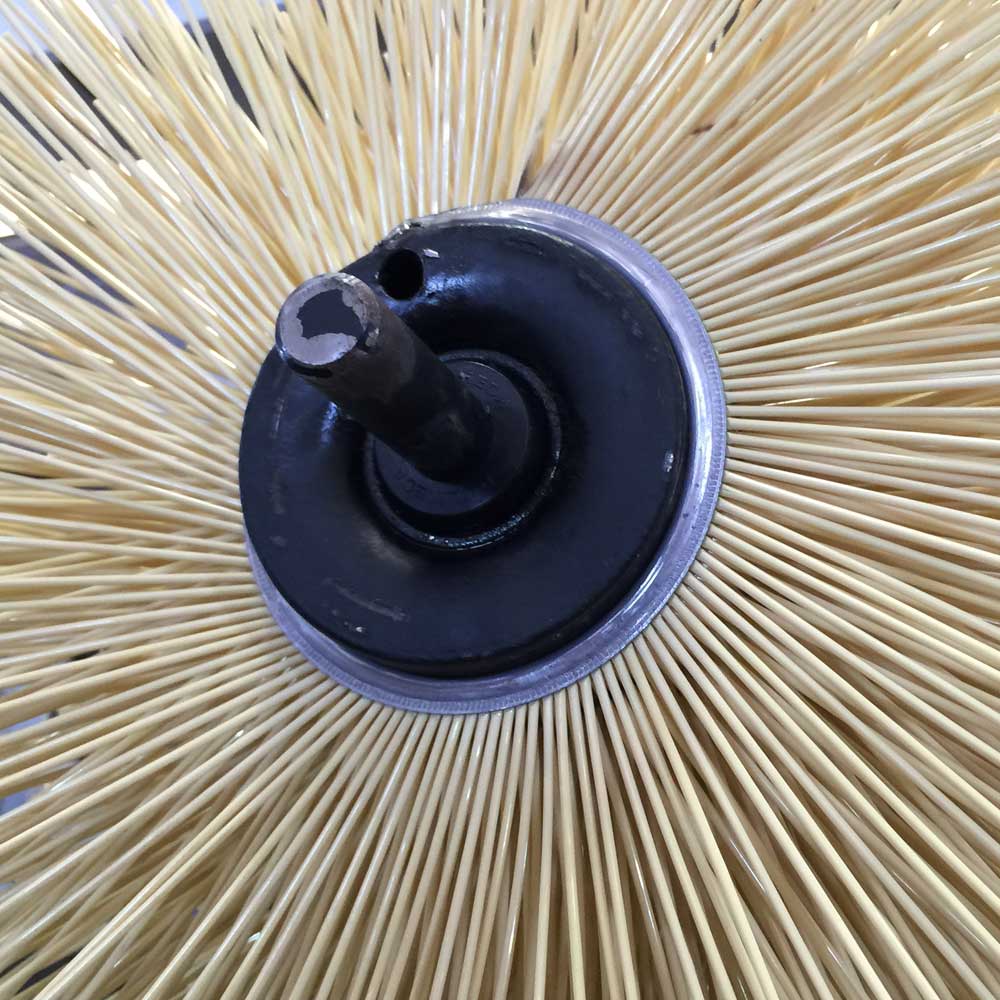 How the Trommel Broom Works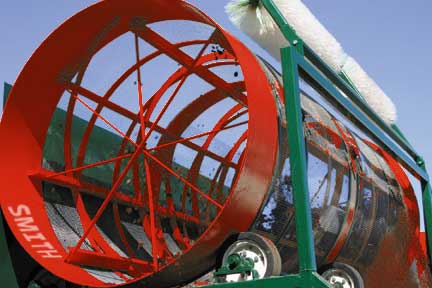 Trommel Broom Brushes are used for cleaning trommel screens, sieves and rotary filters. Most trommels are designed for sifting through debris and other materials sorted by size. During this sorting process, the trommel can easily become clogged with debris from the dirt, minerals, ore, etc. A large commercial sweeping brush like the ones shown above are required to keep trommels and related machines operating at their best. Using our specialized Tampico fibers, we can create a broom with more rigid, stiffer bristles that will penetrate the metal screen of the trommel and break down the dirt, rock, and debris that block the trommel screen. A trommel brush is mounted on a rotary core which spins freely as the trommel screen makes contact. This spinning action from the trommel uses the brush to literally clean itself.
We can make a trommel broom for any machine. Want to send us your brush specifications? Use our
rotary brush order form
and give us the details. We'll contact you with pricing and shipping times.