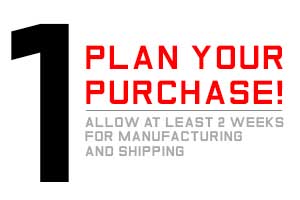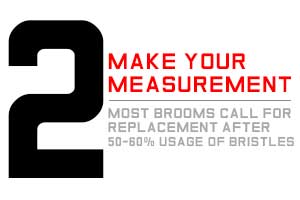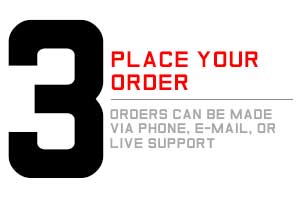 Tube Brooms, Sweeper Brushes, and Gutter Brooms
Tube brooms are built for the sweeper they'll be attached too. That means every broom is designed differently. This also means that all brooms can wear differently! Some will last a few days, others may last a few months. It all depends on their frequency of use, how they're used, and if proper down force is applied during the application. Each manufacturer has their own recommendation on how long a broom should last but we've been able to summarize the manufacture requirements to something more digestible.

Measuring Tube Brooms
No two brooms are alike, As a general rule, we find that most tube brooms call for replacement once 50-60% of the bristles have been used. The color of the bristles has no bearing on the longevity of the bristles. While we usually use red, we also offer natural white, blue, green, mil green, yellow, and black. No matter the what the inner and outer diameters are, bristles should be replaced after 50% of the original bristle length remains. Using the broom past this mark will make the bristles too stiff and will effect sweeping ability.
Small Tube Brooms - bristles radius 5.5" - 3.5"
Medium Tube Brooms - bristles radius 5.5" - 8"
Large Tube Brooms - bristles radius 8.0" and up
Replacement Brooms
Sweeper brushes require periodic replacement to maintain their sweeping power. Replacement brooms are made with cold rolled steel cores, steel channel, anchor wire and bristles. Replacement brooms are usually made for mounted and vehicle based sweeper attachments for brands like Elgin and Bobcat. To get the correct replacement broom, you'll want to know the overall length, inner and outer diameters of your brush. Your filament or bristle material will depend on the application at hand. For heavy industrial jobs like runway cleaning, the broom cannot leave behind any metal fragments. This removes steel bristles from the filament to use a virgin polypropylene brush. In this case, the airport sweeper's broom would be polypropylene only. When ordering your replacement broom, you want a company that knows your needs for any application. Take no chances with your customers! When you need the right replacement broom for the right job, call Smith Equipment.