[contact-form-7 id="4105" title="Tennant 830 Tube Broom Quote"]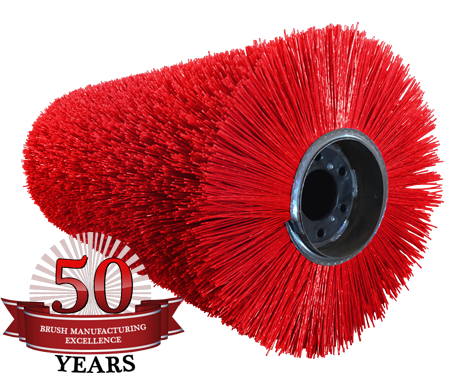 The Tennant 830 Mechanical Sweeper uses a 50.75" long tube broom with 2 standard side brooms and 1 variable front-mounted side broom. The tube broom can be filled with 100% polypropylene bristles of a 50% blend of polypropylene and steel wire bristles. All four brushes offer a combined sweeping radius of 126 inches (3,200mm).
The Tennant 830 has two high-volume fans that dry dust through the polyester filter. The brooms channel dirt and debris to a rubber conveyor that lifts the items into a storage hopper.
Tennant 830 Sweeper Brushes
(1) 50.75" Main - Tube Broom
(2) 18" Side Brooms
using 5-6 Segment Elgin Blocks
(1) 39" Vario Auxiliary Broom