[contact-form-7 id="4649" title="Round-top Gutter Brooms Quote"]
Gutter broom wire comes in two distinct styles, oil tempered and oil quenched.
Oil quenched steel wire
is cold rolled steel that is covered in a lubricating oil to help reduce rust and friction. This type of steel wire is cheaper and may wear faster. This is most commonly used for road sweeping. This type of gutter broom wire should never be used for airport maintenance as pieces of the wire left over from sweeping could be embedded or laying on the asphalt.
Oil tempered steel wire
is tempered after the forming process which aligns the steel molecules into a lattice. This heating process allows the wire to retain it's memory and makes it far more resilient. Oil tempered wire is the only steel wire used in sensitive applications like airport maintenance and runway clearing.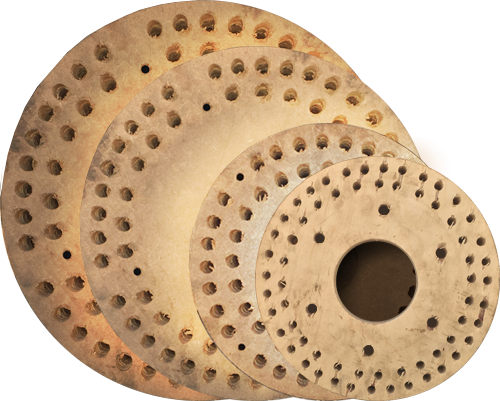 The Round-top Style Gutter Brooms are found most commonly with 1 Segment Vacall, Johnston, Tennant, and Elgin sweepers. Round-top gutter brooms are compatible with any existing sweeper where the diameter and bolt patterns match. Smith Equipment drills our own wooden blocks to accomodate our customers. If you need a unique bolt pattern for your round-top gutter broom, write it in the special comments box before you send in your quote request.